PolTherma PS – wall sandwich panel PU
Panel with hidden joint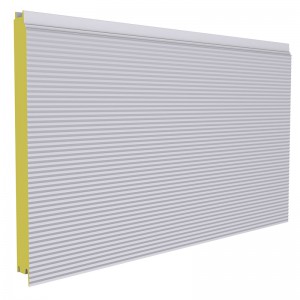 PolTherma PS is a wall sandwich panel with a rigid PU core, assembled to supporting construction in an invisible way (hidden joint). PolTherma PS series takes advantage specially for the expansions – in already existing buildings with standard profiling, new part of wall can also look similar to already existing. With smart solution of hidden joint, design of a new wall is modern and smooth. Due to a special profiling on the joining edges, screws and required special washer are hidden by the next panel's nose. Thus, building elevation is free from any visible fastening points.
Wall sandwich panel PolTherma PS is available in profile options:
Micro - PolTherma PS M
Linear – PolTherma PS L
PolTherma PS is available in special option:
FLEXI – panel with internal flexible facing instead of metal one. This kind of product is the best for thermo-modernization (building insulation) as well as for renovation (refresh elevation).
Sandwich panel PolTherma PS - applications
External walls in buildings of different types
Commercial
Industrial
Agricultural buildings
Warehouses
Logistics centres
Main data PolTherma PS

Modular width
1025 mm

Fire resistance

EI15
Core
Europan PU Wall System Core — rigid PU foam with declared density 38

±

3 kg/m

³

 and thermal conductivity coefficient λD = 0,022 W/(m∙K) at +10°C including aging, according to EN 14509:2013-12
Option
FLEXI – internal flexible facing, instead of metal one
Technical data PolTherma PS
Available panel thickness [mm]
Thermal conductivity value λD [W/(m

∙

K)]
Thermal transmittance coefficient Ud, S [W/(m²∙K)]
Weight 1 m² [kg]
Number of panels in a bundle [pcs.]
60
0,022
0,39
11,5
18
80
0,022
0,29
12,3
14
100
0,022
0,23
13,0
11
120
0,022
0,19
13,8
9
160
0,022
0,14
15,3
7
Profiling PolTherma PS
External profiling
Internal profiling
Realizations with PolTherma PS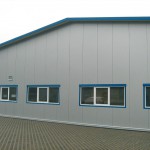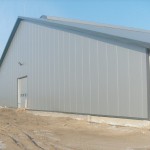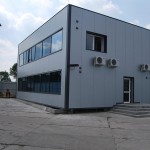 Zobacz wszystkie realizacje